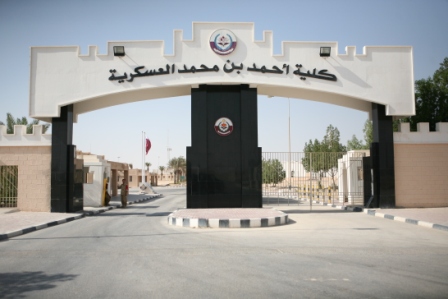 Historical Profile
The presence and the growth of the college are a preservation of the Qatari military force's heritage and proud history. We carry the traditions of our honored generations and responsibility by leading the professional and scientific development.
The college was founded in 1996 by His Highness the Emir Sheikh Hamad Bin Khalifa Al Thani to prepare candidates academically and professionally for both the military and police. Therefore, the college was established to fulfill the vision of his Highness the Emir when he was the chief commander of the Qatari Military Force.
Qatar University took the academic role of the college for ten years from its onset in 1996 until 2006. This role was parallel to the high-level military training that is reflected in the competency of the college graduates that serve in the military and police sectors in the state of Qatar.
In 2006 and in accordance with the principle of independence and specialization, a decree was issued to give the college the academic independence which allows it to grant a B.A. degree in any of the majors specified in the decree. Therefore, the college has become a military and an educational institution providing a high quality military and academic education that corresponds to the well-recognized standards.
By the end of 2006 the college completed ten years of professionalism and efficiency that meet the expectations of his Highness the Emir of the state of Qatar. The college along with support of the Emir has proven that it will continue its effort, to graduate generations of men equipped with high potential, carrying a pen in one hand and a sword in another.