A Welcome Message From the Head of the Department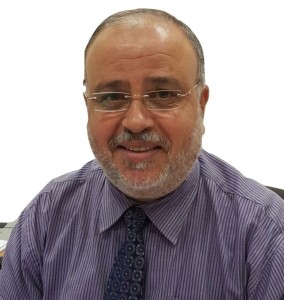 I am delighted to welcome you to the website of the Accounting Department at Ahmed Bin Mohammed Military College in Qatar. As department chair, I am happy to share with you information about our department.
The Accounting Department was founded in 2006 by the Amiri Decree that converted Ahmed Bin Mohammed Military College into an  independent military and academic college offering bachelor degrees in four disciplines namely accounting, business administration, law, and computer information systems. We have grown significantly over the years and we have the resources to continue making major contributions in  research, teaching and practice and bringing the department to greater heights.
We are committed to excellence and continuous improvement in our program. Our curriculum and facilities complement our efforts to offer a truly world class education for accounting cadets.
The Accounting Department aims to implement the strategy of Ahmed Bin Mohammed Military College, of which a key importance is the achievement of the position of an internationally recognized organization of academic and military expertise. In addition, the department aims to prepare cadets for real-world success, adding value to the military organizations that they work for.
The program of our Bachelor Degree in Accounting emphasizes the learning of concepts and practices of accounting in addition to the development of analytical skills. This program requires 138 hours of approved courses, with a minimum of seventy eight semester hours in Accounting, of which twelve are elective. The program includes thirty hours in general courses and thirty hours in military and police science courses.  The general requirements include courses in business administration, economics, accounting, mathematics and statistics.
Our cadets are instructed by expert faculty who are dedicated to teaching , whose  PhD degrees are from well-known institutions, who have extensive accounting experience from some of the leading business schools, and whose research is published in top-tier academic journals and professional publications. They are committed to the pursuit of excellence in their teaching and research activities. They are fully involved in continuing professional education programs, training programs and community service.
This year, 2013, has the largest number ever of cadets who have chosen accounting as their academic major. All our Accounting Department graduates work in the military units and organizations of Qatar Armed Forces. We are fortunate to have strong alumni who continue to return at the annual campus meeting. Our alumni have achieved professional distinction and success in Qatar Military Organizations.
Each year, we welcome various departmental speakers, academics, and practitioners, in a variety of seminars. Our faculty and cadets participate in numerous and unparalleled seminars , workshops , forums and lectures organized by the Qatari Association of Certified Public Accountants. In addition, the Accounting Department participates with the cooperation of related professional organizations in the activities of developing the accounting profession in Qatar.
We welcome you to join us and to help us make the big leap forward. We also welcome your continued visits to our website and are here to assist you with all of your academic needs. Thank you for your interest in us, and please do not hesitate to contact us for more information. It is our pleasure to serve you.